On February 24 at 6.40 all Darnitsa management team had its first conference call which was part of our antirecessionary plan of actions which embrace main business and manufacturing process in the situation of war. We already developed this plan in January and on February 24 started its immediate implementation.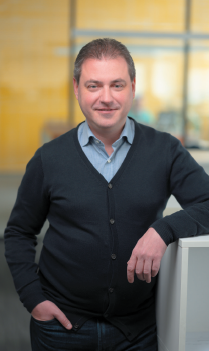 Аntirecessionary plan became the foundation of company's continuous work. However, at some point we had to solve problems using manual mode: the situation changed quickly, it was unpredictable. During the first month of war top management had online meetings three time a day, the same working schedule was applied in the teams. This communication mode enables to take the decisions using the principle "here and now". Logistic was the major problem and at the beginning of war everyone was facing it. In order to ensure constant medicines supply Darnista helped distributors to find truck drivers and transportation means that correspond to technical requirements to medicines transportation. At the beginning it was difficult – but we managed to organize medicines delivery to all Ukrainian controlled territories. Darnitsa started medicines delivery directly to the hospitals and even front line. We were one on the first who did it.
The next problem was related to raw materials supply since in this context pharmaceutical industry strongly depends on import. There were logistic problems with raw materials supply. Besides instable currency exchange rate also had a negative influence on the prices. However, in January-February Darnitsa prepared certain stock of raw materials that enabled the company to work without stops. In March we manufactured 60% of the amount produced in pre-war time, while in April we managed to reach the pre-war level.
Safety of people is our constant priority. Personnel working in the office immediately started to work online. For many years Darnitsa worked on processes automation, so we were prepared for this mode. During the war it was one of the critical component of the foundation for company's controlled management.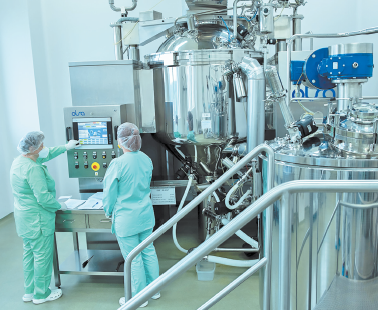 Company apply remote and hybrid modes of work – where it's possible – and at the moment about 10% of employees remain abroad or moved to western Ukraine where they continue to work remotedly.
No plan and no automation could help if there is no support from the team. Emotional support from the management was extremely important for employees. The war is absolutely not standard situation which directly influences basic human need of safety. Leadership team took the responsibility not only for business targets but for employees' psychological condition as well. We gave them time and opportunity to think about safety, both personal and family, and to come back to resource status. Undoubtedly top managers became the role models: they were 24/7 accessible, ready to support team members by all available means. For a long time Darnitsa considers its employees to be the source of valuable knowledge which are adapted and deeply integrated into the business. This attitude did not change during the full scale war. We understand the importance of retention of the team consisting of the best specialists, thus we did not cut any vacancy and did not reduce salaries. On the contrary, we had new openings for specialists in chemistry and manufacturing. However, during the war business faces not only the problem of jobs retention. The issue of quick personnel adaptation to business requirements during the war is very complicated. Thus we had the task to provide our team with new focal points and opportunities – and not only to retain it. Darnitsa' All-Ukrainian call center which was opened at the beginning of the war is an example of such re-orientation.
Country's independence, national security consists of many components including pharmaceutical independence. Ukrainian pharmaceutical manufacturing is able to guarantee it by supplying army and civil population with major part of necessary medicines. At the moment according to the data of research company Proxima Research Ukrainian pharma producers supply 65% of the medicines consumption market and produce 61% of the medicines included in the National medicines list. Two out of top three pharma market leaders are Ukrainian companies. There are 113 pharmaceutical manufacturing facilities in our country, many of them are equipped at the highest international level. Available manufacturing and research facilities, as well as highly skilled personnel, enable quick expansion of medicines variety within the framework of state-private partnership and state purchases. This will strengthen stability of healthcare system under the conditions of cataclysm and environmental deviations.
Every year Darnitsa invest about 10% of its revenues in development, mainly fixed assets, digitalization and R&D of new medicines.
During last 5 years the company invested about UAH 730 M into R&D of new medicines. During this time we launched 63 new brands that strengthened our leadership positions in Ukrainian pharma industry. In 2021 every seventh pack of medicines on pharmacies' shelves was produced by Darnitsa*.
Due to digital transformation and business processes optimization the company managed to accelerate launch of new medicines - the timing was decreased from 30 to 18 months. This enabled Darnitsa to launch 22 new medicines in 2021 in comparison with 10 in 2020. Despite the large scale war during 3 quarters of 2022 pharmaceutical company Darnitsa managed to launch 15 new medicines from anaesthetic, antirheumatic, antihypertensive categories, mucolytics as well as medicines enabling preventivon of thyroid gland diseases during nuclear technological accidents. Nowadays we completely fulfil the plan for R&D of new medicines which was approved for 2022. Before the end of the year we will launch 4 more new medicines.
Ukraine is facing new strategic challenges - Darnitsa is aware of and help to answer them. In April 2022, in cooperation with the Ministry of Health of Ukraine and the National Security and Defense Council of Ukraine, we registered a drug to protect the population from radiation – "Potassium Iodide-125-Darnitsa"**. We started its manufacturing within the shortest possible time. We donated 5,25 M doses of the medicine from the first batch to the Ministry of Health free of charge. Since May 2022 it is available in Ukrainian pharmacies. Up to now we manufactured 12 M units of "Potassium Iodide-125-Darnitsa". Darnitsa has manufacturing facilities able to produce sufficient amount of this medicine for all population of Ukraine. We are able to manufacture 100 M tablets every month. But one should understand that consumption of «Potassium Iodide-125-Darnitsa» may have negative consequences if you don't follow the prescription. The prophylactic dose of potassium iodide should be taken only after the official radioactive warning from officials or State Emergency Service of Ukraine.
During the war we have received the license for manufacturing of Pfizer anti-COVID drugs and mRNA vaccines within the WHO program. We will work on emerging markets for these categories. Our priorities are enlargement of our opportunities, new technologies and development of Ukrainian pharma.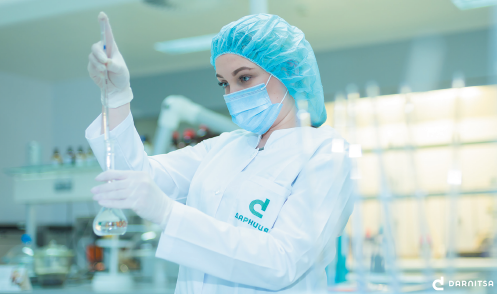 In August we conducted a research*** with experts from Gradus Research company which confirm our assumption about necessity to extend product portfolio in the segment of mental health. 57% of Ukrainians informed that during last 6 months they had certain traumatic event concerning themselves or members of their family. However, only 13% asked for professional help. The situation requires active education of the population since timely professional assistance help to reduce risks of chronic disease or its rise to higher level. We work in this direction as well as in the field of education for medical workers and have created information platform**** for doctors and patients. Considering geography of our interests, export extension is among our priorities. It's necessary for our country since it guarantees currency inflow. We have ambitious plans to enter Australian market this year. Next year we intend to enter African markets, and then - till 2024 - to establish our presence in a new 25 countries. We are interested in the following regions: Europe, Africa, Middle East and Asia. In April, already during large scale war, we received GMP certificate from Australian regulator which opens Australian market for our medicines. By the way, Darnitsa's business corresponds to international requirements to compliance. We have introduced 'Code of business behavior and ethics', 'Policies on conflict of interests management', 'Code of business behavior of Darnitsa's partners'. Thus we are completely prepared to requirements of international partners.
Our company also actively provides humanitarian aid. During 10 months of 2022 we have donated over 1,9 M packages of medicines to the Ministry of Health, medical organizations and volunteers. Almost 120 organizations received medicines from Darnitsa for a total amount of UAH 173 M.
The company also transported to Ukraine 10 thousand packages of hemostatic medicine Celox, and donated it to hospitals free of charge.