Since the first day of russia's military invasion the company ACINO in Ukraine is persistently working in 24/7 mode to support the national pharmaceutical industry, in particular:
• Production of high-quality medicines on its own PHARMA START manufacturing plant;
• Regular supply of critically important vital medicines from reliable international partners to the territory of Ukraine;
• Regular supply of essential medicines to distributors and pharmacy chains;
• Provision of humanitarian and material aid.
Manufacturing plant operations
ACINO pharmaceutical plant has full-cycle production operations, ensuring uninterrupted access to necessary medicines for Ukrainian citizens.
Regularly, the company is investing in the modernization of production facilities and the development of scientific-research activities to expand opportunities to developand promote new medicines for patients.
Medicinal drugs logistics
During the first months of the war despite complicated logistics ACINO supplied medicines immediately from the transportation means to distributors' warehouses. As of today, this amount exceeded 17,5 M packages of medicines. In addition, the company organized deliveries of the most needed drugs from its warehouses in Switzerland.
Partnership
To ensure continuous medicines supply to patients, ACINO organized regular delivery of raw materials for drug manufacturing to its plant in Kyiv, we also constantly keep in touch with our international partners – medicines producers.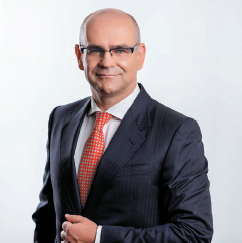 Eugene Zaika, General Director, ACINO Ukraine, Chairman of the Supervisory Board, PHARMA START, CIS Regional Head, ACINO
«Pharmaceutical sector is one of the most important components of the Ukrainian healthcare industry. Consistent activities, development and competitiveness of pharma market players, especially during the war, facilitate access to necessary medicines for Ukrainians, as well as guarantee the industry's development in general. Starting the first day of the russian military invasion our pharmaceutical plant team members secured the functioning of the critical infrastructure systems in 24/7 mode taking risks of their own lives to avoid medicines shortages in the market.
On March 8 our manufacturing plant started the release of the batches produced at the beginning of the war, while on March 29 the full cycle of manufacturing operations was resumed. We also distributed our products according to our partner contract manufacturing commitments to meet the patients' demands in Ukraine and friendly neighboring countries such as Georgia and Moldova. In total today ACINO manufacturing plant in Ukraine supplies medicines to 7 countries – Azerbaijan, Armenia, Georgia, Kazakhstan, Moldova, Uzbekistan and Kuwait. Despite the war, we strengthened our export potential with the first registration in EU of the medicine produced by our plant. I am confident that such an extension of export geography by ACINO, the TOP-3 player in the Ukrainian pharma market, will support the economy of the country. ACINO plans no deviations from its development strategy. We have many plans for the post-war time. We continue investments in the modernization of our plant in Kyiv. During the last 7 years investments in the manufacturing plant totaled USD 30 M. This year we accelerated the development of our medicines using our R&D center. We establish new strategic partnerships with international pharmaceutical companies including members of Big Pharma».
Humanitarian aid and material assistance
Being a highly socially responsible company ACINO, since the beginning of its operations in Ukraine (01.10.2015), always provides humanitarian aid to local medical institutions in form of medicines supply from its product portfolio, as well as supports several charity projects and promotes its social initiatives. Every year, there are tens of millions of hryvnias aimed at supporting patients, developing medical education, rebuilding hospitals, etc. Since the beginning of the war ACINO in Ukraine provided
UAH 65 M for humanitarian purposes and supplied over 200 K packages of medicines used in neurology, psychiatry, cardiology, general therapy and endocrinology for the total amount of UAH 57 M. Thousands of Ukrainian citizens received this aid through over 225 clinics, military hospitals, non-government organizations and charity foundations.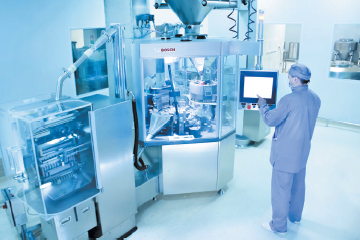 We provided UAH 2 M for support of the Ukrainian Armed Forces, and transferred UAH 4 M for the humanitarian and medical needs of the Ministry of Health of Ukraine within the global initiative of the President of Ukraine UNITED24.
ACINO supported charity foundation Nestrymni with UAH 2 M aid for the purchase of 4 cars for humanitarian assistance transportation, relocation and evacuation of the civil population from active combat zones and occupied territories, as well as 10 generators for electricity supply for those in need. ACINO became a partner of the charity foundation Reconstruction and Development of Ukraine in the project on the installation of modern mobile hospitals for emergency aid to wounded persons in the areas near combat lines and ruined hospitals. The company provided a pilot mobile medical complex with medicines for the amount of UAH 150 K. In total 52 such hospitals are planned.
ACINO continues cooperation with the Ministry of Health of Ukraine and hospitals, and interacts with charity foundations and non-government organizations to provide the necessary support for the population and the state in general.
Payment of taxes supports the financial stability of the state
Two ACINO companies that work on the national market – LLC "ACINO UKRAINE" and LLC "PHARMA START" paid taxes and duties to the state budget for the total amount of UAH 353 M for Q III 2022. They are included in the registry of large taxpayers. All companies from this registry contribute 60% of all collections to the state budget.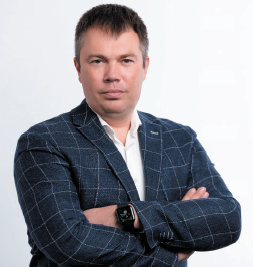 Dmytro Shevchuk, General director of PHARMA START manufacturing plant – ACINO in Ukraine
«Indeed, since the first days of the war pharmacists stood side by side with all Ukrainian people. Only thanks to unity, self-sacrifice and the strength of our team we managed to resume the full production cycle at our manufacturing plant, and continue operations under constant air defense alarms, black-outs and other challenges – as we know that millions of Ukrainians rely on us.
Under the circumstances, we continue the development of our technical infrastructure and introduction of energy-saving technologies with special attention to the reduction of natural gas and electricity consumption. In 2021 our manufacturing plant confirmed compliance with international standard ISO 14001:2015, as rational use of natural resources and decrease of environmental influence are
the must-have conditions for modern manufacturing. That's why we additionally implemented EcoVadis and Red-on-line systems for the management of environmental protection, health
and safety aspects related to our manufacturing activities.
At the moment we implement three projects within the next stage of modernization of our manufacturing plant including the use of condensed steam thermal energy, the installation of invert type compressors and adiabatic cooling systems for dry coolers of refrigerating systems.
The company regularly installs additional modern technology at the manufacturing plant and updates production processes so that our customers might be completely aware of the quality and effectiveness of medicines made by ACINO».
Working places
The organizational structure of the company in Ukraine was not changed since the beginning
of the war. All jobs are secured. As of now, 840 experts work at ACINO, out of them 16 joined the Armed Forces of Ukraine. Corporate citizenship – these are real deeds of ACINO's employees who are united
with common values: Trust, Empathy, and Courage. Employees of the company have a proactive attitude and provide necessary assistance to the population. In October they donated 32 liters of blood
to support patients of the Amosov National Institute of Cardiovascular Surgery in Kyiv ACINO team in Ukraine continues to work in good faith for the benefit of our country and its citizens.
Communications and PR:
www.acino.swiss