Overview: CPHI Annual Industry Report and Survey The sixth CPHI Annual Survey will explore the perspectives of some 400 pharma executives, evaluating the likely trends in 2023 and the reputations of all major pharma markets. The analysis spans insights from some 35 questions and is a key bellwether of industry prospects in the year ahead. The second component of the CPHI Annual Report – now in its 10th edition – features the detailed analysis of 11 global experts who explore all facets of the industry today and look ahead to predict the major trends
Introduction
For the third consecutive year the findings of the CPHI Annual Report are announced as large macro forces are creating layers of economic uncertainty – except gone is the forced economic hibernation of Covid lockdowns to be replaced by surging inflation, variable growth prospect sand an ongoing war in Europe. Yet running in parallel to this, pharma's innovation engine has maintained the successes of recent years, with new manufacturing hubs being created and several ground-breaking therapeutics edging toward commercial launch. Not least of which are Psychedelics and, potentially of even greater significance, MRN vaccines for use in certain oncological indications – both of which will be explored in greater detail in this report. The recent patent infringement lawsuit from Moderna against Pfizer and BioNTech1perhaps also hints at the potential these technologies have and the future battlegrounds ahead for supremacy – with RNA technology likely to have far wider uses in the next 5-10 years than the narrow field of Covid and infectious disease applications to date2.
The wider economic conditions are continuing to exacerbate the pharma industry's two-tier market, with generic companies under sustained marginal pressure from inflationary causes, while innovators are better able to weather what is hoped are transient conditions. Uncertainly of course remains, not least in the form of global energy prices and the consequential implications this has for manufacturers – particularly as price rises are not yet globally uniform, which creates further market distortions. However, recent bailouts and Government interventions, coupled with analyst price predictions that the worst may now be over are mitigating these concerns somewhat3.
The other notable and likely long-term trend occurring across major pharma economies is a focus on much greater supply chain resilience and localised supply networks. This is furthering a prosperous outlook for many manufactures with new government backed initiatives occurring from India to Europe and the USA.
Finally, after the sugar fuelled rush of the pandemic inspired innovation needs, biotech access to financing in the last 6-months has notably fallen– particularly as wider capital (private and public)seeks safer investment options in an inflationary and potentially even deflationary market.
However, a majority of analysts now think the bottom is in and that financing in the 12-monthsahead will be more robust. Thus, once the worst of the inflationary pressure subside the biotechmarket could see a gradual rebound, with dramatic growth rates for CDMOs in 2023 (see Brian Scanlan's analysis later in this report). The slight caveat to this improved outlook is that CDMOs whose cycles operate by lagging behind the innovators – and are currently reporting record growths – may find a more restrained market in 2024 unless new innovation contracts can be signed. However, with such a continued shortage of available capacity, we may find that the contract services sector is the one part of the industry to sale straight through all the economic head winds of the next few years with growth continuing largely unabated.
Methodology
This is the sixth CPHIAnnual Survey and will explore the insights of 400 industry executives from every region of the globe. The ranking sevaluate the major pharmaceutical markets across key indicators including 'growth potential', 'quality of API manufacturing', 'competitiveness', and 'quality of finished product manufacturing' among many others survey questions – culminating in overall scores for each country. In addition, the rankings also provide detailed perception scores for biologics across three categories: 'quality of bioprocessing', 'growth' and 'innovation'.
This report is published annually and was released at CPHI Frankfurt 2022 – 1-3November 2022 at the Frankfurt Messe, Germany.
Biotech bottom?
The CPHIdata on this area is a somewhat mixed, but with most executives hedging towards a more positive outlook in 2023 – in fact, only 19% believe the biotech market has a highly negative outlook for the next 12-months. Some 59% state the outlook is moderate, and the 'bottom has now come in for biotech valuations and funding' – with valuations reflecting a needed correction and funding paused for better conditions. In contrast, 22% of the market are taking a very bullish outlook and argue that biotech stocks now represent 'value investments'. Moreover, in terms of financing start-ups there is also less competition – with outside capital having exited the market – leaving only true biotech investors to pick up the best companies at relatively discount prices on previous years.
For the first time mRNA technologies have emerged as the toped ranked therapeutic class for early stages investments surpassing both cell and gene
therapies and MAbs – historically the leading options. Small molecules picked up just 17% of votes, which despite the rise of advanced therapies and biologics, seems extremely surprising with so many still in development and the pipeline4,5.
"Overall, the biggest trend is the shift towards biologics and, while small molecules still dominate approvals and sales now, as soon as 2028 we are forecasting biologics will account for 55% of all drugs sales. Monoclonal antibodies (MAbs) being a key product class within biologics driving this growth, with 46% of total biologics sales attributed to MAbs. In fact, in 2028 biologics will have sales of 190bn over and above those of small molecule drugs. "Quentin Horgan, Associate Director, Pharmaceutical Data & Analytics at Global Data
Psychedelic findings
One of the industry's biggest revolutions in terms of therapeutic indications is occurring in Psychedelics – with the metaphorical 'war on drugs' now seemingly from a different era we are quickly seeing a shift in both consumer and research behaviour. For example, the recent rise of micro-dosing outside of therapeutic settings by large swathes – of often professional classes – in response to the pandemic is just one indicator of this shift6. But of more significance to the industry is the increased funding we see, as well as the more open-minded regulatory and government environment. Most importantly, results across a spate of trials in Europe and notably the USA are showing very welcome improvements in neurological indications as diverse as ADHD, addictive disorders (alcohol & drugs) to PTSD, chronic pain and depression.
Before we look deeper into the findings it's important to breakdown the different types of Psychedelics and their progress in trails. For example, dissociatives and amphetamines – like Katamine – having already received an approval, while hallucinogenic agents like Psilocybin, LSDand MDMA (midomafetamine) still in trials. The former are often taken as synthesised compounds in conjunction or in replace of a standard antidepressant (e.g. an SSRI). However, it's the latter group – which must be taken alongs idea talking therapy course – that, should they be approved, seem to show the most dramatic rates of improvement.
So while the FDA has already approved its first Psychedelic therapy back in 2019, namely, Johnson& Johnson's Spravato (Esketamine – a type of synthetic Ketamine), real world usage for this nasalspray has thus far been mixed7.
The added complexity and cost, of course, of incorporating counselling and therapy sessions alongside a drug regimen is a critical problem still to be overcome. As unlike for Spravato – which just requires monitoring after administration –the majority of Psilocybin trials are required to be taken in special setting alongside a highly trained council or to 'guide the patient through the experience'8. The FDA is also reportedly remaining extra vigilant on the potential for any of these compounds to be misused or to cause addiction.  For an approval to be received the challenges around dosing, length of effectiveness and blinding will have to be overcome in a very cautious regulatory environment. And yet, when we asked the industry for their predictions on the likely approval of a hallucinogenic psychedelic like MDMA or Psilocybin some 93% believe this will occur, with more than 71% expecting it with the next three years.
And while it is forecast these initial approvals are likely to be expensive treatment options:
potentially not available on the majority of health insurance schemes in the United States
the potential is enormous with some 40% of Americans reportedly struggling with either' mental health or substance abuse disorders'9.Should we see even one approval many analysts are predicting the market will accelerate quickly, with pharma readying its considerable financial resources. At present the majority of these trials are funded through advocacy groups and not for profit organisations, but with limited to no resources to manufacturer these at scale there are clearly opportunities for pharma and pharma manufacturers. Especially, as these drugs will require Schedule 2 manufacturing facilities
downgraded from Schedule 1 on approval –limiting the number of contract manufacturing options available.
For example, looking at the trials in phase ii; 5of the 26 current trials10are sponsored by the Multidisciplinary Association for Psychedelic Studies(MAPS), with a further MAPS sponsored trial using MDMA to treat post-traumatic stress disorder the only one presently in phase iii11.
In fact, looking 8-10 years ahead nearly 40% of the industry expects to see between 3 and 5 approvals,16% anticipate between 5 and 10, with a further 13%believing the floodgates will truly have opened with 10+ approvals. All of which leaves the still unclear manufacturing question open to debate, as the scale at which these therapies can be operationally delivered again remains unclear.
Keynote speaker at CPHIFrankfurt and an expert on psychedelic trials, Dr David Erritzoe, Clinical Senior Lecturer and Consultant Psychiatrist, Department of Psychiatry at Imperial College London, added:
"Looking at the pipeline, five approvals in the ten-year timeframe seems very achievable and, I think if all goes well, we will see more than five. Again, my message here is that the approvals are only one part of a complex story and there is lots of promise outside of the current – often narrow –trial endpoints. As we get approvals, and the use of drug/therapy combinations matures we are likely to see even better outcomes and more innovative combinations and better personalisation of therapies."
Yet not all experts are convinced approvals will be as plane sailing as the findings suggest, with Bikash Chatterjee CEO, Pharmatech Associates, forewarning that scheduling designation may be the drag factor on adoption: «I do not think the FDA will approve a psychedelic in the next decade because most of these are classified as schedule1 drugs, which are drugs that have no the rapeutic benefit. DEA is notoriously conservative in changing their designations unless there is an over whelming need to address. We have seen this with marijuana and CBD-based therapies today. Getting two federal agencies to collaborate and coordinate their programs is not quick nor easy".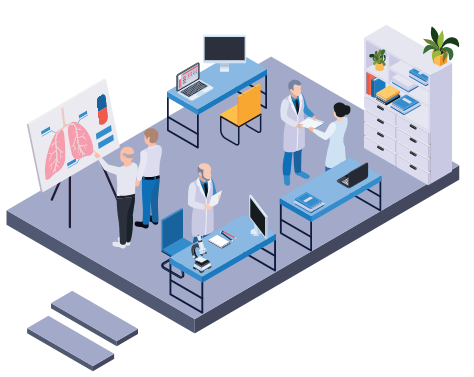 MRA vaccines
In contrast to the surge in excitement across psychedelics the response to the question around RNA cancer vaccine approvals has been much more subdued with 70% expecting a first approval in 2025 or thereafter, with some 20% expecting an approval to take to 2028 or longer. This perhaps reflects that, despite the whirlwind approvals we saw for Covid 19 mRNA vaccines, these the rapies will be approved using standard oncological timelines and also the fact that only a limited number are now in early-stage trials. Yet despite these longer timelines, we do foresee a much more significant and profitable role for contract manufacturers. In fact, CDMOs and supply side partners for specialist ingredients like lipid-based excipients have been and remain integral to the global supply network for these innovative technologies. Therefore, it is anticipated will RNA be a highly lucrative therapeutic area for contract partners that invested early, with Covid production continuing for the next few years, and then gradually being replaced by the outsourced needs of oncological – and other target areas – as trials advance.
Analyst perspective mRNA oncology vaccines:
"We don't expect any sales next year and, despite the covid based interest, these trials are now running at the more standard oncology pace, with the most advanced candidates still only in early phase II. So right now, it's still very hard to get a clear picture on what their future sales potential is? "Quentin Horgan, Associate Director, Pharmaceutical Data & Analytics at Global Data.
Growth potential
Economists and analysts globally expect 2023 to be tough year for the majority of sectors – due to the tightening of long loosened monetary policy and energy supply disruption – with G7 nations raising interest rates quickly and a highly likely recession in many countries. Yet, despite this pessimistic outlook, pharma could potentially buck wider economic trends. Contract services in particular remain in extremely high demand and with biotechs still sat on record level of cash [see Brian Scanlan's article in this report] – they cannot sit on this indefinitely – there is likely to be sudden rush of development inside the next 18-months.
So what do the results of the global survey point to in such a dichotomous and ambivalent businessmarket?
Last year was the first year in the survey's history that the United States had topped the prospective' growth potential' category, surpassing both India and, historically the surveys' fastest growing country, China. What is notable from the findings this year is that all countries have improved their growth potential scores – suggesting the industry is much more positive about its prospects in 2023.
In fact, growth scores this year are by far and away the highest in the surveys' history – which many may find surprising.
The most notable changes are that the United States has cemented its surprise lead from last year and now has one of the highest growth scores in the survey's history. China by contrast, although posting a strong growth potential score, has a fallen a little behind the other two members (USA and India) of the big three. Significantly, the UK has improved its growth potential score again –to a pre-Brexit level – coming in narrowly behind Germany who are the other big mover in 2022.The UK currency Sterling has been progressively weakening in 2022 – even presenting a short-lived bond market crisis in late September12– and this may be contributing to an improved exports outlook for the country's pharma manufacturers. Political instability of course continues with, at the time of writing, the leader of the Country past October 28th unknown13.
Overall, the growth potential scores – which are ultimately a measure of confidence – have increased dramatically and it may also perhaps hint to a globally inflationary market where values will almost certainly rise quickly, however, whether this also reflects inflation adjusted growth for pharma remains less clear.
Dollar strength question marks
One of the interesting economic side-effects of inflationary uncertainty is that the United States Dollar has strengthened against virtually all other major currencies – meaning manufacturing options in the country have become more expensive to overseas companies and potentially making manufacturing and contract services options outside the US more appealing to US-based companies (at least in the short term).
Inflation concerns in 2023
The majority of the industry, while still struggling with higher costs globally, do predict that inflationary pressures will potentially ease in
2023, with 'moderate inflationary concerns' expected by 52%. However, perhaps reflecting the uneven nature in which it has hit markets and the uncertainty of war and growth, 34% still expect inflation to remain severe next year. In fact, just 14% believe inflation is now fully priced into markets, suggesting some severe marginal pains for cost sensitive manufacturing such as generics. The expectation then is that there will be further acquisitions for generic and low margin manufactures of ingredients, with countries in Eastern potentially very vulnerable and exposed to energy price rises. For innovative pharma, however, the expectation is that much of these prices rise can be absorbed and passed on in the case of contract manufacturers.
Overall competitiveness
Mirroring the findings in the growth potential category, the same top five remain at the head of the rankings for 'overall competitiveness' – with the UK seeing the biggest swing change in fortunes. The UK has risen from 8thplace last year to a very credibly joint third, level with Germany and ahead, surprisingly, of China. As will be discussed in an article from BioPlan Associates later in the report, China is facing sizable drag factors on its economy from an overheated property sector that has built up into a slow-moving financial crash14. So we are potentially looking at lower investment, significantly lower biotech valuations and growth in the next year as its financial institutions look to adjust and cleanse the system of financial contagion. Looked at holistically, this means a slowing local biotech and innovation market, and stalled growth in pharma ingredients – it should be noted however, that the country still remains the world's largest ingredient production centre. The largest players in China targeting western markets may well be better able to weather the domestic storms. Itis also notable that companies like Pharmaron, Asymchem and WuXi AppTec having reported truly staggering rates of growth15,16,17in the last few years and are investing in facilities globally.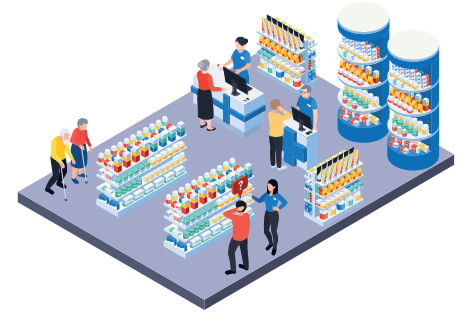 Finished Product Manufacturing Quality
The top four countries in the ranking retained their positions but in a different order to 2021– albeit very close in terms of score. Notably, the USA continued with the strength it saw in other categories to once again move in front of Germany with a 7% rise to an all-time high score of 9. Perhaps more interesting, the UK continued its gains from 2021 and this year supplanted Japan as the 3rd place country for the first time.  The UK, USA and Germany all increased their scores from 2021 – with the UK's reputation also improving by an impressive 7%. However, Japan's score fell slightly (4%) on 2021 and the country has now fallen back of the new 'big three'. The biggest rise in score was from India and China with the countries' reputations improving by nearly8% and a massive 20.7%. Even accounting for the large relative number of Indian responses and China's subdued scores during the pandemic, these are very significant increases and could potentially mark the beginning of new era for the survey with India and China much more aligned to Western scores. Looked at collectively, it's clear, this year's executives are more positive in their outlook for pharmaceutical quality than in any previous year – suggesting as a whole the industry believes quality initiatives are improving standards globally.
India is now exactly level with both Switzerland and Japan, placing only narrowly behind the United Kingdom. Even accounting for a large number of Indian responses(29%) this represents a huge shift in perceptions over the last two years, with a rise of around 25%.
China, however, has seen an unprecedented surge in reputation for API manufacturing, seeing a massive 25% improvement in 2022 and bringing the country in line with quality scores of manufacturers in Italy and France. It is difficult to account for this shift or to pinpoint any specific indicators that might have led to such a turnaround. With2021 being the notable exception, China has consistently seen steady and large increases in its scores over the last five years. It will there fore, be interesting to see in 2023, if this is indeed a landmark moment for pharma in China.
The other notable finding is that overall, all country confidence, has risen for a third successive year reaching its highest overall level – meaning the industry is now more confident in APImanufacturing quality than at any point in the last 6 years.
Contract Services section
2022 has been the year of contract manufacturing in many ways, with CDMOs greatly benefiting from Covid contracts, private equity renewing and strengthening its interests and predicted growth rates that seem to defy the present realities of global economies.
CDMO capacity, particularly with Covid contracts continuing, has remained an issue through the last 12-months – with access to commercial scale production most strained. Looking ahead for the next 12-month, the industry again identified biological CDMOs as those most likely to see the largest capacity constraints, with API CDMO resources also potentially strained. However, reversing the trend of recent years, Cell and gene therapy capacity constraints appear less of concern for executives – which may reflect both the building of increased capacity and also a slowing of the development pipeline.
The sustainability findings
The CPHI sustainability sentiment index points to almost universal consensus that environmental credentials are now integral to all supply chain decisions. 95% of industry executives suggest
it is either 'important' or 'extremely important' (52%) to have visibility on supply chain partners. Looking further ahead, within the next five years, 83% believe specific 'sustainability metrics' (e.g. full waste recycling, green power percentage, low PMIs, and green chemistries) will be implemented within all CDMO contracts – suggesting the industry must accelerate its drive towards modern manufacturing and more efficient chemistries. In fact, nearly 60% believe CDMOs will be required to provide their partners with both 'sustainability metrics' for projects and specific corporate 'ESG goals' within contracts.
For an industry used to selling on 'the speed of development' and/or 'cost', this will have profound implications for how contract service providers go about marketing their services to innovators, as well as potential infrastructure planning. The consensus among the industry is that investments need to be made now in modern manufacturing to prepare for these shifts.
Biologics section
Biologics Manufacturing Quality
Biologics scores have increased across nearly all countries with the top two, Germany and the United States, now both scoring 9.1 – the highest quality score of any category in the surveys' history. The United Kingdom has also further improved on its gains in 2021 and is now ahead of Switzerland and closing on Japan – all of the top 5 nations scored extremely strongly. Yet despite these impressive improvements, the surges from India and China are by far the most significant changes. India has surprisingly overtaken France to lead 'the best of the rest', while China has seen a dramatic improvement rising from the foot of the table to a very respectable score of 6.9.
Biologics Manufacturing Growth
In terms of biologics growth potential, Germany and the United States have further improved their scores to circa 9, with India and China both showing robust growth potential – perhaps reflecting the demand for biological Covid vaccines produced in each nation alongside the emerging biopharma industries here. Of the other major nations, the United Kingdom again saw significant improvements in its score, while for reasons unknown, Ireland's scores have collapsed from 7.0 to just above 5.
Bio Innovation Index
There were several big and often surprising changes recorded in the scores for biologics innovation. The first big unsurprising, if impressive, change was to see the United States record again a new record score for innovation in its biologics market. What was surprising however, was that its impressive gains were matched by Germany with both countries scoring 9 or above. In another boon for UK biopharma the UK shot up the perception table and has replaced Switzerland – which has suffered another significant fall – in the big three. Once again, the other big emerging winners were India and China whose scores now all closely align with those of France, Japan, and Switzerland.