For over 129 years, IWK Verpackungstechnik, Germany, has been synonymous with leading-edge technology for the development and production of tube filling and cartoning machines, offering outstanding performance and maximum reliability.
No matter what suitable packaging solution a customer needs for its products, no matter what product should be filled – IWK installs individual machines or entire Turn-key lines, that are precisely tailored to the customers` needs and run reliably – worldwide and around the clock! This is also ensured by IWK TOP Service (Technologies – Operations – Productivity), which provides the customers with comprehensive after-sales support in the form of maintenance, upgrades or conversions.
The main objective is to keep the customers' operations running with maximum productivity. To achieve this, more than 15% of the entire workforce is deployed in the areas of Pre-Sales Engineering and After Sales Service. IWK is currently supporting more than 10,000 systems with extremely rapid response times.
The machine engineering company works across all industries. The packaging systems from IWK pack almost everything. Whether products from the pharmaceutical and cosmetics, medical technology / medical devices, home care, food or industrial sectors - the experts at IWK know what's important. They are happy to put their many years of wide-ranging expertise at the disposal of customers' products for filling and packaging.
IWK tube filling machines, cartoning machines and packaging machines
IWK stands for cutting-edge technology and line integration expertise, for robust machines with long runtimes, and thus for sustainability and reliability as tube fillers and cartoners. What makes the difference? IWK not only sells cartoning machines, tube filling machines and packaging machines. Customers receive needs-oriented advice with a view to individual requirements. Machines are customized and are reliably supported even after the sale to ensure that the customer's line runs smoothly. The name IWK stands for sustainable production because IWK machines are of high quality and run for a long time, and because the company pays attention to energy efficiency in operation and sustainability in cardboard packaging. IWK influences the carbon footprint of its customers through mature and reliable technologies.
Cartoning machines for every need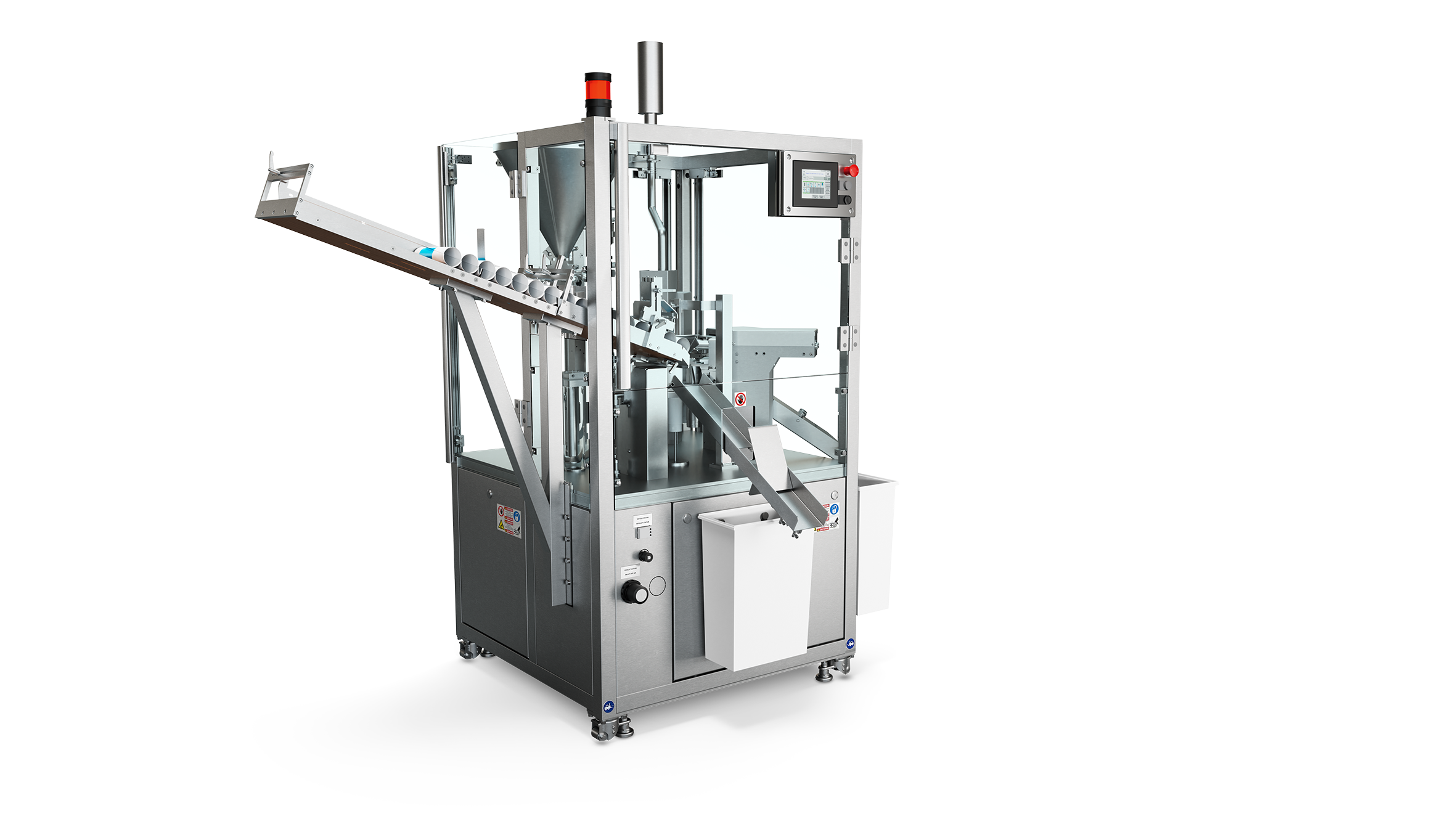 Whether vertical or horizontal - IWK cartoning machines are flexible, expandable and suitable for different packaging applications such as vials, ampoules, bottles, tubes, blisters, jars, pouches, crayons, coffee capsules, ball bearings, etc.
Format changes can be realized in record time depending on the model, are easily reproducible, tool-free and partly automated. This is why IWK cartoning machines are so versatile and variable. The cartoners also offer maximum convenience in terms of cleaning and operation. They are controlled via our intuitive HMI (touch screen control panel).
The capacities of IWK cartoning machines from Germany range from 20 to 1000 cartons per minute. The selection of the appropriate machine is made by IWK's expert engineers in close contact with the customer, based on the planned output.
More than just cartoners: packaging solutions for more than 129 years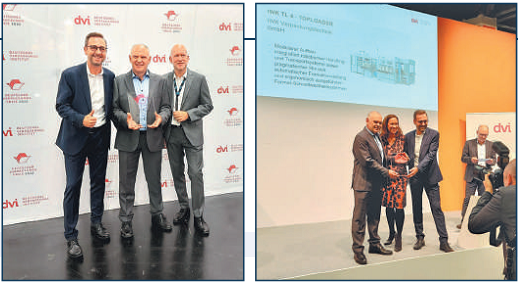 IWK has stood for innovation and reliability for decades. The company's history is characterized by continuous progress and constant development. IWK has grown with the requirements of its customers and the customers with IWK. System integration and multi-component packaging are on the agenda for the 21st century.
IWK has constantly adapted its machines to new challenges. The change and development of the customers supplied has always been and still is the innovation driver for the company. Individual packaging solutions are the driving forces here. That's why at the beginning of a collaboration there is always a careful analysis: What needs should the tube filler or cartoner cover, both in terms of product design and footprint and cost structure? IWK works on schedule, cost-efficiently, target-oriented and reliably.
Tube filling and cartoning machines / toploaders for the most demanding requirements
No matter what the challenge, IWK will find a solution. The tube fillers fill between 40 and 760 tubes per minute. Their variability is their strength: they can be used for cosmetics such as toothpaste or shampoo as well as for creams and ointments from the pharmaceutical sector. Tube filling machines are also used in the food sector, for example for ketchup, mayonnaise, mustard or margarine. Chemicals such as silicones can also be filled on the machines.
The tube material is also variable, ranging from aluminum to aluminum laminate, PE, PE laminate and coex. The machines fill different tube shapes: cylindrical, oval or conical. They are used to fill dispensers with pistons, cartridges, jars and mascara pens and place lids on the containers.
Customers benefit from IWK's broad experience in different industries and in demanding technical challenges. The machine builder implements robust automation solutions and leads production and further processing into Industry 4.0 with IWK Turn-Key Automation.
Excellent project development and service
IWK engineers and project developers stand by their customers from the very beginning of new challenges in production processes. They align the service exactly to the requirements of the product and thus aim at an optimal and smooth safety of the processes.
The tube filling machines and cartoning machines are in use all over the world. This is because IWK expertise is unique. Customers benefit from this even after they have purchased their machines, because IWK Service also takes care of problems that arise in day-to-day production. To this end, IWK has access to an international, experienced network of specialist engineers and technicians, who are available to customers quickly and reliably on site if required. Many problems can also be solved via remote maintenance.
Packaging machines for demanding products
No two products are the same. This is particularly true for the pharmaceutical, medical technology and medical devices sectors. A great deal of know-how is required for handling and dealing with sensitive products in the medical sector. Good Manufacturing Practice (GMP) is the framework for action, fundamental understanding of the needs of pharmaceutical applications the expertise. IWK is the world market leader in filling sterile and aseptic products into tubes or cartons. The name IWK stands for maximum process control, maximum safety and uncompromisingly high quality.
IWK packaging systems are also leaders in the cosmetics and personal care sector. All over the world, toothpaste tubes are filled, sealed and packaged with IWK systems. The company has the world's largest installed base of high-speed and super-high-speed toothpaste fillers - something IWK employees are particularly proud of. From the food sector to pharmaceuticals, cosmetics and industry: IWK tube filling machines set standards.