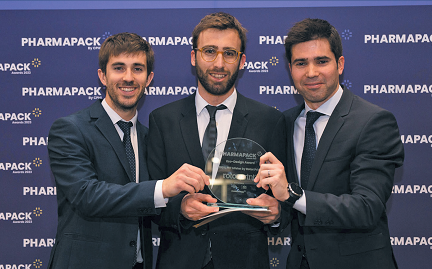 Rotor Print - 100% PET blister by Rotor Print. With the creation of the Pharma blister 100% PET created by Rotor Print, a solution has been found for a product that until now was impossible to recycle. It is a blister that replaces PVC, to avoid risks to public health, and also replaces aluminum, to achieve a recyclable package. Rotor Print's 100% PET blister has barrier qualities equivalent to PVC. This makes it possible to preserve products as has been done up to now, but reducing the environmental impact of the product. In addition, since it is a single-material package (polyester), it can be recycled in any PET recycling plant.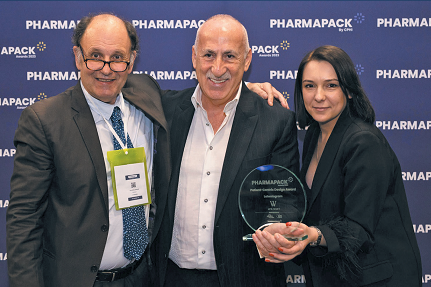 ATB-WEST Ltd – Latentogram. Safety, reliability, efficiency are three key concepts underlying the latest innovative in-house solution by ATB-WEST Ltd. in the field of medicines protection from counterfeit and imitation. The solution presupposes application of the thinnest polymer layer with a latent image, invisible to the naked eye and visualized by means of an authenticity identifier. The technology allows both the application of individual protective elements on the cardboard packaging of a medicinal product, and complete protection of the primary packaging - blisters and blister foil. It is extremely important to note that the protection application does not change the packaging design and layout, consequently does not pose an obstacle to implementation. Our innovative anti-counterfeit solution helps to ensure medical brands integrity and high security with priority on human health.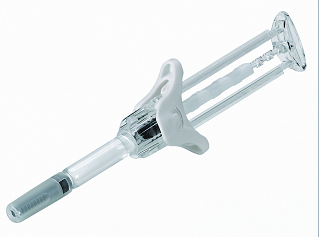 Owen Mumford Pharmaceutical Services - UniSafe® Reusable Auto-injector. UniSafe® reusable connected auto-injector is a companion device for Unsafe 1mL safety syringes designed for delivery of subcutaneous medication.  The mechanical function ensures the device is always ready for use, as it does not rely on batteries or chargers to deliver the medication. With a continual dose progression indicator and true end of dose notification, the auto-injector guides patients during their drug administration. Unsafe Auto-injector has the option of added connectivity for data exchange between patients and healthcare providers, helping to track therapy compliance. Data is automatically transferred via Bluetooth® when the injection commences, therefore no docking stations are required.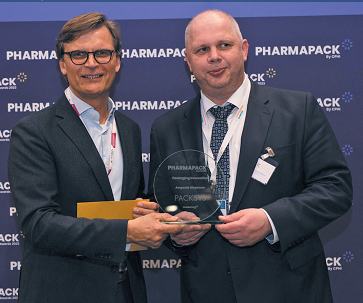 PACKSYS GmbHr - Ampule Dispenser. The ampule dispenser developed by PACKSYS consists of three parts: The ampule breaker, which also functions as a container for open ampules. The body with DIN ISO 14418 (GL18) screw thread. A freely selectable applicator (+ protective over-cap) The breaking aid is suitable for OPC and color break ring ampules and has a notch for correct alignment. Filling level and product information can be seen through the window in the body. The combination of breaking and application of ampules in one system combined with the wide selection of applicators makes the ampule dispenser an extremely versatile packaging for liquid pharmaceutical or beauty products. Moreover, the ampule dispenser is a refillable system. By taking off the bottom part, empty ampules can be replaced by a new one. The dispenser was designed for 2 ml ampules, but will also be available for 1 ml ampules.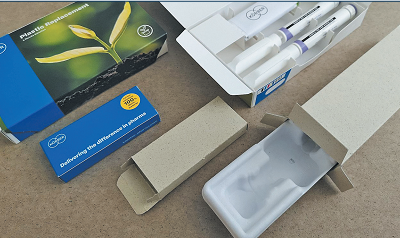 Körber Pharma Packaging Materials AG - Sustainable Covid Rapid Tester. Covid has changed the world. Not only in dealing with the pandemic and digitization, but also in relation to our own health security. Rapid Covid tests have become indispensable in day-to-day business. In order to be able to act quickly, millions of quick tests were manufactured and made of plastic. We thought one step ahead and developed a quick test completely without plastic- i.e. made of recyclable cardboard mono material.
https://www.pharmapackeurope.com/en/innovation/awards-winners.html