This month we will celebrate World Pharmacist Day, so I and the entire team of the Agency of Professional Information are happy to join the festivities.
You are highly professional, responsible, and knowledgeable people, and I am very proud
to cover your work and its results in the magazine. We, as a specialized media agency and organizer
of conferences and training webinars, see your commitment to continuous development and improvement. You never stop, and that is what makes this profession even more valuable and important
for all of us, ordinary patients (or citizens). Congratulations to the teachers of specialized universities and departments who directly train specialists, instilling a thirst for knowledge and inspiring success! You are the ones who lay the foundation of professionalism that becomes the basis for the future growth of specialists.
Congratulations to the employees of pharmaceutical companies – no matter what mission you perform in the production chain, whether you are a truck driver who fills pharmacies with medicines on time or a head of business development who carefully plans the activities of departments for several years ahead. Each of you performs a noble mission, taking care of people's lives and health, and you also make a significant contribution to the economy of our country. With your inventions and innovative developments, you have proved to the global community that Ukrainian medicines are of high quality, effective, and competitive.
Congratulations to the pharmacists who deliver pharmaceutical and medical products to the patients. You perform a social mission to improve the health of the population. Today, pharmacy is no longer
a 'mortar and pestle' business, it expanded into new areas such as clinical pharmacy, research pharmacy, and pharmaceutical manufacturing pharmacy, as well as a marketing tool.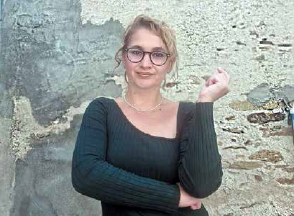 Congratulations to the representatives of regulatory authorities and specialized committees! Thanks to your work with manufacturers, the international community, and your professional activities, Ukrainian medicines conquer international markets and strengthen the authority of the state.
I would like to congratulate all our readers and wish you all the recognition of the value and importance you deserve. Congratulations and sincere thanks to the employees of the pharmaceutical industry for your daily work!
Editor in Chief
Svitlana Havrylenko