During large-scale war pharmaceutical company Farmak experiences both USD 50 M losses as well as complete renewal and even extension of its manufacturing capacities in Ukraine. Recently the company announced construction of a new facility in south-west Europe. War challenges did not stop leader of Ukrainian pharma – on the contrary they gave impulse for new co-operation prospective with international partners.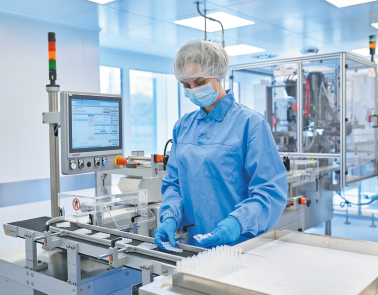 Since the first days after international intelligence informed about possible russian hostile attack of sovereign state of Ukraine the company Farmak started to prepare itself for different scenarios: purchased raw materials for medicines production and diesel electricity generation machines. Protection of employees was the priority task for the company – thus first of all the shelters were checked. The company invested in shelters modernization when it became clear that they can't be used. At the same time the training was provided to employees in order to enhance understanding of what shall be dome under any circumstances and first medical aid basics. Anyhow no one could imagine all horrors of war even provided the most responsible preparations of Ukrainian business. Farmak had to stop medicines manufacturing during the first days of large scale war after bombarding attacks of Kyiv. One of the main reasons was safety of employees and assets of the company – better to say it was impossible to ensure them. The next blow was destruction by the enemy of the warehouse near Kyiv with finished dosage forms and primary packaging. The company lost USD 50 M, but did not give up. Farmak's CEO Volodymyr Kostyuk mentioned that at that time he received numerous phone calls from government officials, military units, hospitals and volunteers who were asking for supply of necessary medicines. On the other hand company's employees also were eager to work despite all existing risks.
During that time Ukraine faced unprecedented disruption of medicines distribution system. Up to 90% of pharmacies were closed during first weeks of war. At the moment about 900 unitsof healthcare system are damaged. Besides the country experienced real problems with import of finished dosage forms and raw materials (API and primary packaging) because transportation by air and by sea was not available. Some warehouses of distributors were closed.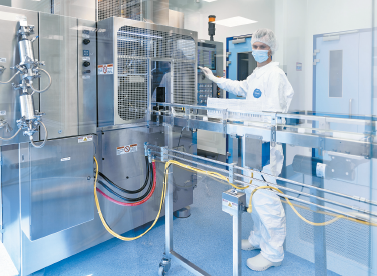 This was the reason for Farmak to resume manufacturing activities in full despite all difficulties. During several months after large scale military invasion the healthcare system managed to overcome majority of the problems and to prevent deficit of medicines in Ukraine due to close cooperation of pharma producers and importers, officials from the Ministry of Health of Ukraine, distributors and pharmacies.
It might seem to be complicated during the war, however Farmak's team managed to organize steady work of the company. In May the new production facility for medicines manufacturing in nebulas was commissioned.
The company:
received EUR 20 M loan from the European Bank for Reconstruction and Development,
found alternative supply chains and continued medicines export to international markets,
invested in new production facilities in suburbs of Barcelona,
launched 11 new medicines for Ukrainian market and plan to launch 6 more till 2022 year end,
proved to be a reliable partner able to ensure supply of own products to both local and international markets.
Farmak's CEO Volodymyr Kostyuk analyzed achievements and future prospects of Ukrainian pharma and revealed a large number of opportunities to strengthen mutually beneficial cooperation between Ukrainian pharma producers and international partners. In his opinion there are the following advantages for mutual work with Ukraine in the field of medicines manufacturing:
1. Exceptional geographic location of Ukraine which might enable:
Reduction of supply chain – Ukraine may become API and generic medicines supplier for USA and EU markets
Convenient logistics and diplomatic relations favorable for export extension to MENA region
2.Considerable potential of Ukrainian companies in chemical and pharmaceutical fields which might provide:
Opportunity for API manufacturing in Ukraine, integration in medicine manufacturing and supply
chains for EU and USA markets
Duly equipped industrial parks for manufacturing of chemical and pharmaceutical products
Human and educational resources in the field of API manufacturing and R&D
3. Considerable amount of manufacturing facilities (there are about 120 pharma companies in Ukraine).
According to UN data about 5.5 M Ukrainian citizens have refugee status – Ukraine may provide them with necessary medicines using availability of excessive manufacturing facilities. There are following options for future co-operation provided mentioned above:
Contract manufacturing of medicines for international pharma companies and transfer of new technologies as well as localization of manufacturing of innovation medicines (for supply to the markets of EU, Ukraine, Moldova, Georgia, MENA).
Integration of Ukraine into optimized (shortened in geographical meaning) supply chains by means of API manufacturing for EU and USA.
Guarantee of uninterrupted supply of generic medicines for EU countries.
Clinical trials in Ukraine might replace those done on Russian market since now they are suspended by majority of international companies due to sanctions against the aggressor
country.
In addition, Ukraine developed Renovation Plan for the period until 2032 which contains the paragraph on stimulation of pharma manufacturing that was defined as a priority industry by the state. Thus the Plan envisages a number of stimuli for development of Ukrainian pharma and international cooperation as well as guarantee strong support from the state.